There is a reason why retinol continues to be so popular in the skincare space, it works. It's an incredibly effective ingredient for anti-aging. It helps reduce and prevent wrinkles, brightens and smoothens the skin, and helps fade dark spots and hyperpigmentation.
This post may contain affiliate links. Read the full disclosure here
Retinol isn't perfect though. It can be problematic for those with sensitive skin. Many retinol products are produced with animal sources. But don't worry, there are vegan and cruelty-free retinol options as well. We'll dive deep into the best cruelty-free retinol products.
Best Vegan & Cruelty-Free Retinol Products
You can enjoy the anti-aging benefits of retinol while still living a vegan and cruelty-free lifestyle. Luckily, there are some great retinol products available that are 100% cruelty-free and vegan. No animals harmed to make these products!
Sunday Riley A+ High-Dose Retinoid Serum – Best High Concentration Option
This Sunday Riley retinol serum is no joke. It contains a 6.5% stabilized retinoid blend and retinol-alternatives for maximum results. This product is cruelty-free but it is not vegan. It contains honey, which is technically not vegan. However, this product is cruelty-free, sulfate-free, paraben-free, fragrance-free, and phthalate-free.
Use precaution or follow up with a moisturizer if you have dry skin. While this retinol product may sound intense, it does have the clinical results to back it up. There are some amazing before and after photos with great results too.
90% agreed the product was gentler than other facial retinoid serums used in the past
95% of women were happy with the results of the product
84% of women saw a reduction in the appearance of dark spots
80% felt that their lines looked smoother
92% of women felt the product was gentle and non-irritating
The gentle and non-irritating stat is great for a high concentration product such as this.
Satin Naturel Organic Retinol Serum – Best Option for Dry Skin
The Satin Naturel retinol serum is a great organic, vegan, and cruelty-free option made in Germany. It contains a high concentration of retinol, aloe vera, coconut juice, vitamin E, vitamin, C, argan oil, and hyaluronic acid. This product provides all the benefits of a retinol serum but doubles as an effective moisturizer.
This product pretty much contains everything you'd want in an anti-aging serum. Plus it's organic! This product has thousands of stellar reviews on Amazon. It's definitely worth a look.
Biossance Squalane + Phyto-Retinol Serum – Best Option for Sensitive Skin
Biossance is an amazing brand known for squalane. They source it from sugarcane and put it in almost all of their products. We've talked about this Biossance Phyto-Retinol serum before. It contains squalane as well as bakuchiol, a plant-based retinol alternative. It also has hyaluronic acid, rosehip oil, and niacinamide.
Bakuchiol provides many of the same skin benefits as retinol but without the irritation. The Phyto-Retinol serum uses clean, vegan, cruelty-free, paraben-free, and PEG-free ingredients. It's the perfect option for those with more sensitive skin.
The Ordinary Granactive Retinoid 5% in Squalane – Best Budget Option
The Ordinary is known for making simple, effective, products with science-backed ingredients. Their retinol serum is no exception. This cruelty-free serum combines retinol with squalane, jojoba seed oil, and rosemary leaf extract.
The 5% retinoid may sound like a high amount but their Granactive Retinoid claims to be more effective at reducing the signs of aging with less irritation. There is also a 2% retinoid version of this product.
This serum is cruelty-free, vegan, alcohol-free, silicone-free, and nut-free. Plus it's a super affordable high-concentration retinol + squalane serum!
Drunk Elephant A-Passioni Retinol Cream – Best Daytime Option
The Drunk Elephant retinol cream is a fantastic product that is 100% vegan and gluten-free. The A-Passioni combines 1% retinol and vitamin F to fight the signs of aging, improve skin texture, and calm the skin.
The A-Passioni is packed with antioxidants that can protect the skin throughout the day. Retinol doesn't have to only be used at night! But take extra precautions with sun exposure and always wear sunscreen after use.
This vegan retinol cream also contains passionfruit, apricot oil, marula oil, and jojoba oil to nourish and moisturize the skin. Reduce the appearance of fine lines and wrinkles, dark spots, and dullness.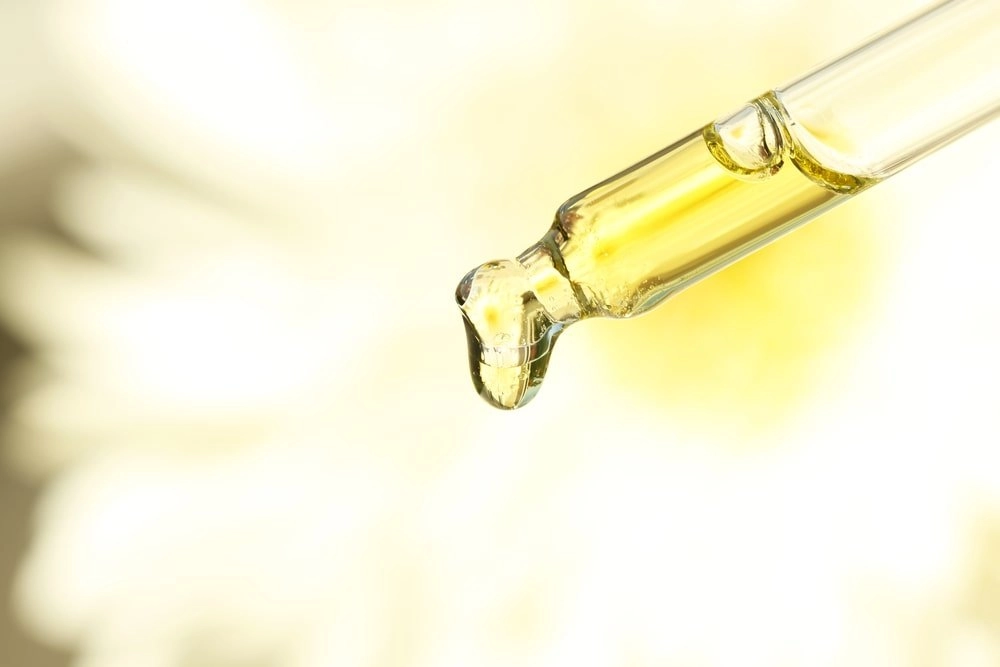 What Is Retinol?
Retinol is a type of retinoid that is derived from vitamin A. It's a unique skin care ingredient since it doesn't just exfoliate or remove dead skin cells from the top layer of the skin. This ingredient penetrates deeper into the skin for anti-aging and acne-fighting benefits.
In this deeper layer of the skin, retinol increases the production of collagen, elastin, and fights off free radicals. The result? Plump, youthful-looking skin with a diminished appearance of fine lines, wrinkles, and sunspots.
Retinol Sources
Retinol often comes from animal sources. The animal sources can be derived from eggs, fish, chicken liver, and beef. These are often referred to as retinoids.
But retinol can be made from plant sources as well! It can be sourced from cantaloupe, carrots, squash, sweet potatoes, and more. This source is often referred to as carotenoids.
Most retinol today is produced synthetically, so when it comes to vegan and cruelty-free retinol, it's all about the formulation process. The process and the source of the ingredients determine whether or not the ingredient is vegan. But this doesn't mean that vegan and cruelty-free retinol is any less effective!
Cruelty-Free Retinol Skin Benefits
This isn't a surprise for most, retinol is great for anti-aging! The most notable benefit of retinol is the ability to reduce fine lines, wrinkles, and age spots. Many other ingredients can help reduce the appearance of wrinkles. But retinol works differently. It penetrates below the top layer of the skin to create collagen and elastin. These are two critical components to fighting the effects of aging.
Reduces Fine Lines and Wrinkles
Retinol penetrates below the epidermis and promotes collagen and elastin. In other words, retinol makes the skin cells act younger. The result is smoother, plumper skin with a reduction in fine lines and wrinkles. Retinol helps reduce current wrinkles and further prevent wrinkles.
Even Tone
Retinol helps fade dark spots and age spots for a more even complexion. It stimulates the production of blood vessels in the skin which improves colors, tone, and texture.
Cell Turnover
It speeds up the process of cell turnover. This process helps cells divide faster to support a healthy top layer of the skin. This reverses the normal process of aging that makes our skin thin, frail, and more prone to wrinkles and sunspots.
Retinol Concerns
Retinol is a highly effective and loved skincare ingredient, but it comes with tradeoffs. It can lead to irritation, redness, and peeling. This is especially common when first using a retinol-based product. Consider patch testing or applying minimal amounts as the skin adapts to the product.
One of the most notable problems with retinol is getting sunburned. Using sunscreen is a must! Sunscreen is always important, but the risk of a sunburn increases when using retinol. Use that sunblock and don't forget to reapply!
Proceed with caution or avoid if you have sensitive skin. If you are already battling skin irritation or issues, retinol might not be the best option. However, you can still get amazing results with retinol alternatives such as bakuchiol.
Frequently Asked Questions
Here are answers to some of the most frequently asked questions about retinol.
Is Retinol Worth It?
The benefits of retinol are pretty amazing. The amount of studies and products containing retinol is vast. Almost any luxury beauty brand you look to has a retinol-based product with great clinical results and impressive before and after photos. The effectiveness of this ingredient is real.
But it comes with tradeoffs. The reality is that retinol products aren't the best fit for everyone. If you are going to be in the sun a lot or have sensitive skin, then you may not like the side effects that go along with this potent ingredient.
But if your skin can tolerate products with retinol, you can expect some amazing results over time. You don't need to sacrifice a vegan or cruelty-free lifestyle to find amazing retinol products either!
Here are some more anti-aging ingredients you may enjoy: