When looking at the budget, skincare products can be a good place to start. A healthy skin routine is key, but what about doing it on a budget?
This post may contain affiliate links. Read the full disclosure here
Skincare products can get expensive quickly. Once you build the perfect skin routine that has your skin glowing it's easy to start feeling guilty about the amount being spent. Or maybe you're just trying to tighten up the budget when that unexpected expense popped up.
That's why our look at SkinCeuticals Triple Lipid Restore alternatives comes in. This product is widely loved, but it's not the most affordable option out there. Are there cheaper alternatives for these luxury skincare products that we know and love?
What Makes the SkinCeuticals Lipid Restore Cream Unique?
Before we just into alternatives to the SkinCeuticals Lipid Restore Cream, it's first important to understand what makes this product so unique. If you are considering this product, you likely know some of the benefits it offers. But if not, here are the most notable benefits this anti-aging cream provides:
Helps reduce the appearance of fine lines and wrinkles
Clinically proven to provide 24-hour hydration
Helps smooth skin and improve tone
Helps reduce the appearance of pores
Helps restore the skin's moisture barrier
This nourishing anti-aging cream is perfect for normal to dry, aging skin. It's the all-in-one moisturizing age-defying cream that you've always wanted.
SkinCeuticals is a high-end skincare brand known for its effective, science-based products. These guys have making quality products since 1992.
For this product they also ran studies with some fairly impressive results:
66% improvement in smoothness
35% improvement in laxity
20% improvement in evenness
26% improvement in radiance
44% improvement in pore appearance
In this study, they also found the following changes in the skin:
57% increase in ceramides
50% increase in cholesterol
12% increase in fatty acids in the form of triglycerides
Triple Lipid Restore 2:4:2 Cream Ingredients
As you may know from reading other articles on Skincare Lab, we love diving deep into ingredients. The ingredients (and quality) are truly what make products unique. So what ingredients are in the SkinCeuticals Triple Lipid Restore Cream?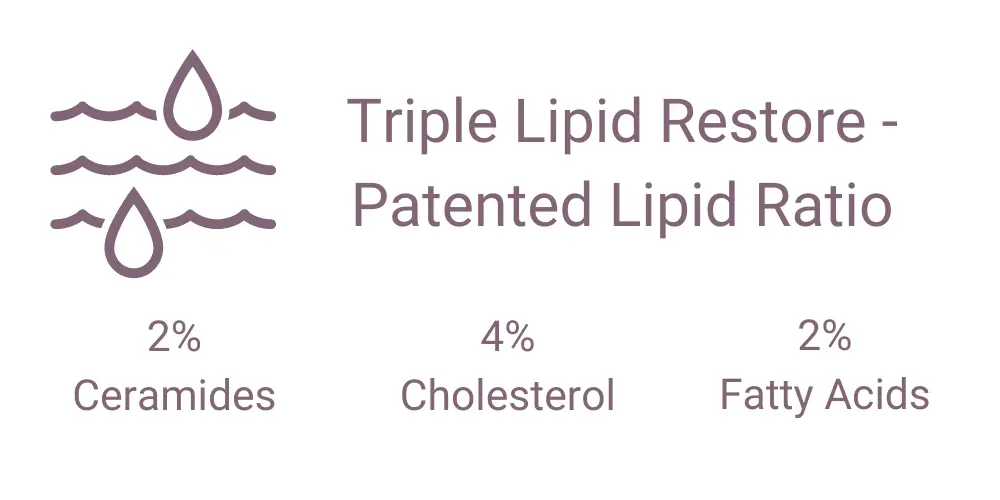 This cream uses a patented lipid ratio of 2% ceramides, 4% natural cholesterol, and 2% fatty acids which is proven to help correct the signs of aging. It also nourishes the skin. This is where the "2:4:2" comes from in the product name.
Ceramides, cholesterol, and fatty acids are the three main types of lipids in the skin. If you hadn't guessed already, this is where the "Triple Lipid" comes from in the product's name.
These lipids are key to the natural function and to support a healthy skin barrier. But lipid production naturally declines as we age. That's where products like the Triple Lipid Restore are so attractive.
This lipid restoring product has the first 2:4:2 cholesterol dominant ratio. This helps restore the skin barrier to help retain moisture to keep the skin smooth, soft and fight the signs of aging.
Alternatives for SkinCeuticals Triple Lipid Restore Cream
Okay now that we covered the unique benefits of this lipid restoring cream, what other options are out there? Is it required to spend over $100 to find an anti-aging cream with similar benefits?
This was the question we sought to answer. Let's take a look at the other options for the SkinCeuticals Triple Restore Cream.
In case you want to get right to the good stuff, our #1 recommendation for this SkinCeuticals product alt is the Replenix Restorative Nighttime Bio-Therapy Cream. You can read more about this product (and other options) below.
CeraVe Skin Renewing Night Cream
This is the most budget-friendly option. For drug store prices you can still apply ceramides to your face at less than $10 per ounce. While this night cream is affordable, it also offers notable benefits and has a strong ingredient profile.
Enjoy the following features and benefits with this skin renewing cream:
Help reduce the appearance of fine lines and wrinkles
Hydrate skin for a softer, smoother appearance
Help restore and main the skin's natural barrier
This product is also fragrance-free, dermatologist-tested, non-comedogenic (won't clog pores), and is safe for sensitive skin
So what ingredients does this product include? Are there ceramides in this product too? Well you won't find the patented lipid complex in the SkinCeuticals cream, the CeraVe Skin Renewing Night Cream offers great hydrating, anti-aging, and nourishing ingredients for the skin:
Peptide Complex
Ceramides 1, 3, and 6-ll
This affordable option is also backed up by thousands of positive reviews across multiple websites. Wherever you go, people seem to love this affordable skincare option.
You can find this product at most local beauty stores, some drug stores, and on Amazon.com.
Stratia Liquid Gold – Best for Normal to Oily Skin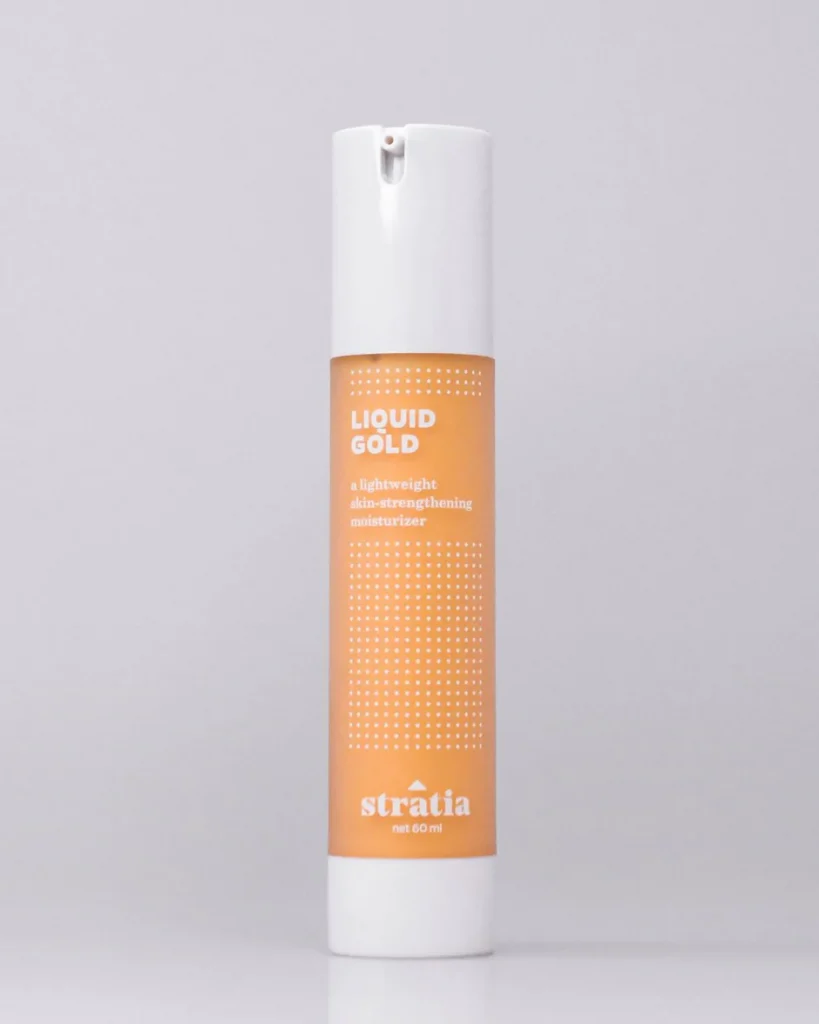 Another product we found as a good SkinCeuticals alternative is the Stratia Liquid Gold moisturizer. This is a lightweight moisturizer with a lipid restore combo including ceramides, cholesterol, and fatty acids. This lovely trio can help replenish and restore the natural skin barrier. Sound familiar?
Stratia is a smaller brand that started based on Alli Reed's (the founder) obsession with the skin benefits of ceramides, cholesterol, and fatty acids. Liquid Gold is the first product they launched and it's still their best selling product today.
It doesn't offer the same deep hydration as the Triple Lipid Restore Cream, but it provides similar skin-restoring and anti-aging ingredients. Enjoy the following benefits when using this product:
Helps restore hydration to the skin
Helps restore and maintain the natural skin barrier
Helps reduce the appearance of fine lines and wrinkles
This product is fragrance-free, alcohol-free, and is considered safe even for sensitive skin
We selected the Stratia Liquid Gold since it offers the same trio of lipids. But the Stratia Liquid Gold moisturizer has some other interesting ingredients:
Ceramides, Cholesterol, and Fatty Acids
Sea Buckthorn Oil
Niacinamide
Liquid gold is a great option for all skin types but it claims to work best for dehydrated and over-exfoliated skin. If you consistently have dry skin, you'll want to follow up this product with a heavier moisturizer or cream.
Skinfix Barrier+ Triple Lipid-Peptide Cream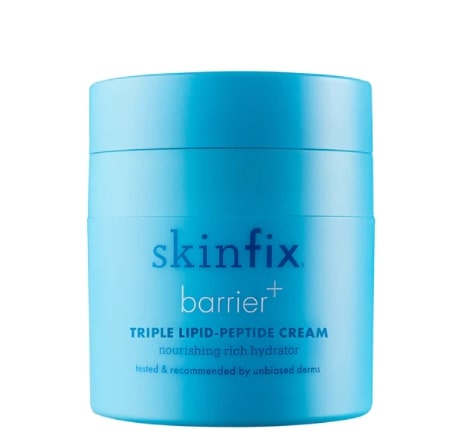 The Skinfix Triple Lipid-Peptide Cream is another worthy option you can add to the list. This rich cream deeply nourishes and hydrates the skin. To match the luxury-priced SkinCeuticals cream, this product contains a 3% Triple Lipid Complex, 3% Peptide Protein Blend, and a 3% Seaweed Hyaluronate Blend. This blend will leave your skin smoother, softer, and brighter (according to clinical results). 
This product is a cheaper option that restores hydration and helps repair the skin barrier.  
Notable Ingredients:
Shea Butter
Ceramide Np and Ap
Cholesterol
Ceramide EOP
The ingredient profile is relatively clean, making it a good option for sensitive skin. The Skinfix cream is cruelty-free, ph-balanced, and allergy tested. Consider this option if you have dry, sensitive skin. 
The INKEY List Peptide Moisturizer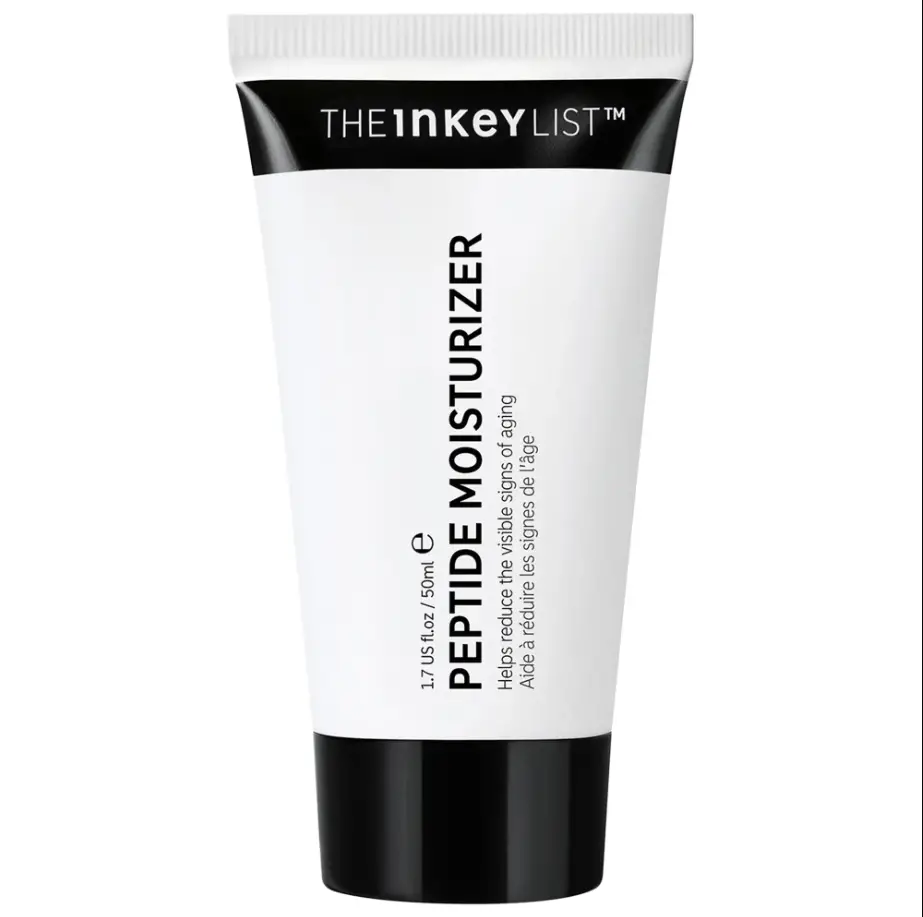 The INKEY List Peptide Moisturizer is another great option with an innovative formulation and effective results for under $20. It offers a blend of peptides that helps reduce fine lines, wrinkles, and loss of elasticity. The lightweight and fast-absorbing formula make it suitable for various skin types, without a greasy feel. Additionally, the inclusion of hyaluronic acid ensures deep moisturization, leaving the skin feeling plump and rejuvenated.
Replenix Restorative Nighttime Bio-Therapy Cream – Best Overall
This night cream by Replenix also came up as an alternative based on its rich, nourishing texture and ingredient profile that includes ceramides and peptides. You can grab this cream for about half the cost of the Triple Lipid Restore Cream.
This product focuses on replenishing dry skin and anti-aging. But it also offers moisture barrier support with ceramides. It has appealing ingredients to fight off signs of aging. This restoring cream offers the following skin benefits:
Helps repair the skin barrier and improve skin elasticity
Helps reduce the appearance of fine lines and wrinkles
Improves firmness and softness of the skin
Deeply hydrates skin
Rich in antioxidants to help fight free radicals
The Replenix Restorative Nighttime Cream has an impressive ingredient profile as well:
Biomimetic Ceramides – complex of skin ceramides to help skin retain moisture
Tetrapeptide-21 – supports collagen growth and skin repair
Swiss Apply Stem Cells – Promotes firmness and skin elasticity
Cholesterol
We added this cream to the list since it has its own Lipid Replenishment Technology similar to the SkinCeuticals cream. It stacks on that with anti-aging peptides and moisturizing ingredients. We believe this is the best alternative for the SkinCeuticals Triple Lipid Restore Cream.
In Closing
For those avid 'deal chasers' out there, you know there are generally trade-offs when finding cheaper alternatives to the luxury products you love. Not always, but most of the time that is the case.
But hey, if you can save a few hundred bucks here and there, then it's usually worth it. You might need to stack on an extra moisturizer or layer on another natural oil rich in fatty acids to get all the same benefits. But at least the products listed above will get you pretty close alternative to the SkinCeuticals Triple Lipid Restore Cream. Of course, without the triple digit price tag.
If you love this article, you'll also enjoy the following: