With all the amazing skincare products and ingredients available it's hard to know which ingredients are best. Also, it's not always clear which ingredients go well together and which don't.
This post may contain affiliate links. Read the full disclosure here
We all want flawless, beautiful, plump skin but what's the best way to achieve it? Well, the answer to that question is a longer discussion.
But for this article, we took a look at the differences between hyaluronic acid and niacinamide in skincare. Is one of these ingredients better than the other? Can hyaluronic acid and niacinamide be used together?
Yes, they can! Niacinamide and hyaluronic acid can help restore hydration, even tone, texture, and fight the signs of aging. Niacinamide promotes a healthy skin barrier, collagen production, and a clear complexion.
While hyaluronic acid helps the skin retain moisture for a plump, youthful appearance and improved skin elasticity. Combining these ingredients can help reduce the appearance of fine lines and wrinkles for a youthful glow!
What is Hyaluronic Acid?
Hyaluronic acid is a popular ingredient in moisturizing serums. But what is it? Well, hyaluronic acid is a clear gooey substance that is naturally produced in the body. It's in the skin, connective tissues, and the eyes too. The production of hyaluronic acid naturally declines as we age. Luckily, it can be applied topically to ward off pesky wrinkles and fine lines.
Hyaluronic acid is a humectant. A substance that helps the skin retain moisture. It has impressive moisturizing properties. Hyaluronic acid can hold up to 1,000 times its molecular weight in water. This property helps draw moisture from the dermis (deeper layer of the skin) to the epidermis (skin surface layer).
Hyaluronic Acid Skin Benefits
This ingredient is common in anti-aging products for its skin-plumping benefits. Hyaluronic acid helps the skin retain moisture, reduce the appearance of fine lines and wrinkles, and makes the skin soft and supple. It offers gentle hydration that's safe to use every day or even twice a day.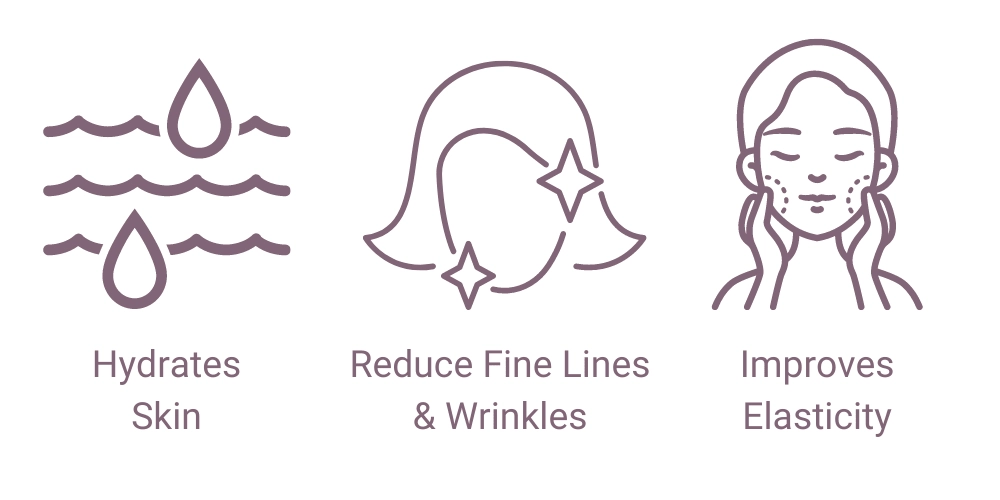 Helps reduce the appearance of fine lines and wrinkles
Helps restore hydration to the skin
Maintain a plump, youthful glow
Safe for all skin types, even those with sensitive skin
Protects against free radicals that can cause premature aging and irritation
Helps improve skin elasticity
Best Hyaluronic Acid Products
There is no shortage of hyaluronic acid products to choose from. It's not a huge surprise, given the proven benefits of hyaluronic acid. Hyaluronic acid is one of the staples in anti-aging products. Here are some of our favorites:
SkinCeuticals Correct H.A. Intensifier
This high-end serum combines 2% licorice root, 0.2 purple rice extract, 10% proxylane complex, and 1.2% hyaluronic acid. The result is a product that can boost the skin's hyaluronic acid by 30% in four weeks!
This SkinCeuticals serum will leave the skin firmer and smoother. It has impressive clinical results showing improvements in plumpness, sagginess, firmness, elasticity, and texture.
Peter Thomas Roth Water Drench Hyaluronic Cloud Serum
The Peter Thomas Roth serum is the perfect option for dry, dehydrated skin. It uses hyaluronic acid, sodium PCA, honey, algae, and yerba santa.
This combination replenishes hydration and helps the skin retain moisture. It has a soft, silky, matte finish. The Water Drench Hyaluronic Acid Cloud Serum is oil-free and fragrance-free.
The Ordinary Hyaluronic Acid 2% + B5
It's hard to talk about hyaluronic acid without talking about The Ordinary. This brand is well-known for its 2% hyaluronic acid serum at a crazy low price. It also contains vitamin B5, which helps keep the skin smooth and soft. This serum also has other moisturizing ingredients to replenish skin hydration.
It's a lightweight serum that leaves the skin with a slightly tacky texture. Learn more about how this product compares to the SkinCeuticals Hydrating B5 Gel here.
What is Niacinamide?
Niacinamide is a form of vitamin B3 and is also known as nicotinamide. Similar to hyaluronic acid, this vitamin is safe for all skin types. Niacinamide is a great option to help even tone and texture of the skin for a flawless complexion.
There isn't much of a concern using this ingredient with other products/ingredients either. It pairs nicely with most ingredients.
Niacinamide Skin Benefits
Niacinamide is in a wide range of skincare products for its skin toning, pore refining, and anti-aging benefits. It helps reduce the appearance of pores, uneven tone, fine lines, and wrinkles. Niacinamide also promotes natural ceramide production and a healthy skin barrier.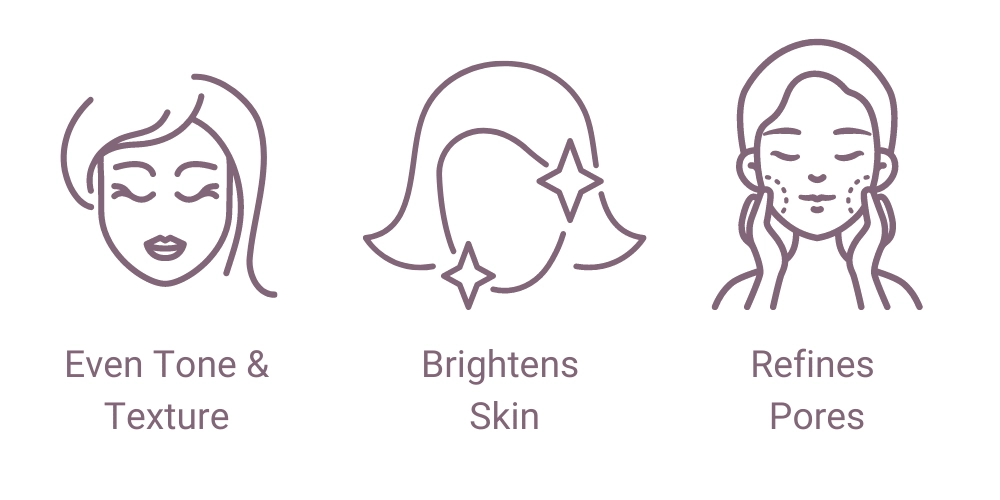 Reduce the appearance of pore size
Even tone and texture
Reduce the appearance of fine lines and wrinkles
Supports a healthy skin barrier
Can increase the effectiveness of other moisturizing ingredients
Helps brighten skin
Best Niacinamide Products
Paula's Choice BOOST 10% Niacinamide Booster
The Paula's Choice booting serum minimizes the appearance of pore size, reduces the appearance of redness, and visible signs of aging. It combines niacinamide, vitamin C, and licorice extract.
Olay Wrinkle Correction Serum B3 + Peptides
The Olay Wrinkle Correction Serum combines niacinamide, peptides to even tone, texture, and fight the signs of aging. It penetrates deep to replenish moisture to the skin to diminish the appearance of fine lines, wrinkles, and uneven texture.
The Ordinary Niacinamide 10% + Zinc 1%
Yep, The Ordinary makes a niacinamide serum as well. This is the best budget option for niacinamide. It's a great option to even skin tone, texture, and refine pores. Many reviewers claim this product is effective for breakouts as well.
Hyaluronic Acid vs. Niacinamide – Comparison
Let's take a deeper look at the similarities and differences between hyaluronic acid and niacinamide. They both offer a wide range of skin benefits, each with its advantages.
On a related note, see how hyaluronic acid compares to squalane here.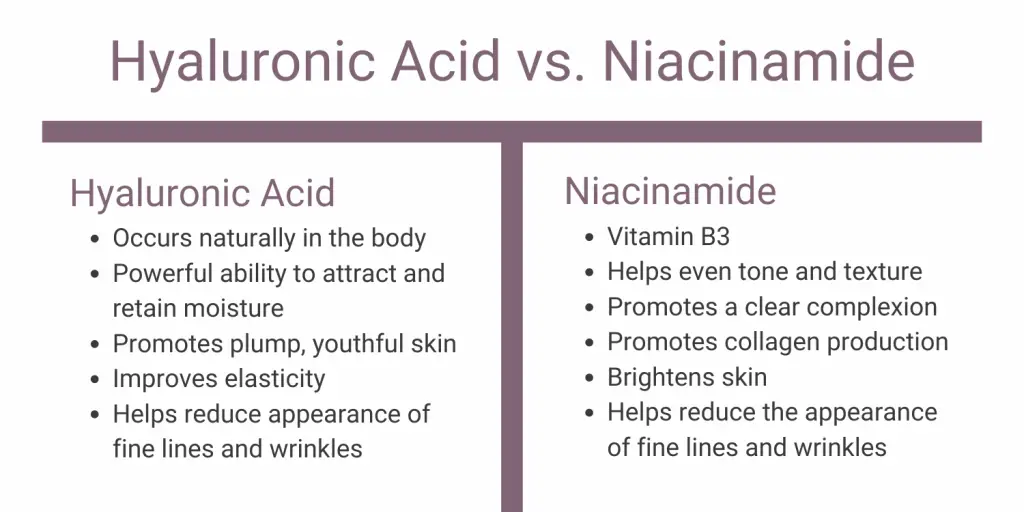 Similarities
Hyaluronic acid and niacinamide have some common ground. They are both great skincare ingredients with anti-aging and moisturizing benefits. They also both are safe for all skin types. Both of these ingredients are considered safe to use even for those with sensitive skin, oily skin, or acne.
Anti-aging benefits
Moisturizing benefits
Safe for all skin types, including sensitive skin
Support healthy skin barrier
Differences
Niacinamide and hyaluronic acid have key differences as well. Hyaluronic acid is produced naturally in the body and niacinamide comes from our diet.
Hydration – They can both help hydrate the skin but hyaluronic acid is the hero ingredient when it comes to hydration. Looking for the best option for dry skin? Out of these two ingredients, hyaluronic acid is more effective.
Anti-aging – Niacinamide and hyaluronic acid are both effective anti-aging ingredients. However, if we had to choose just one, hyaluronic acid is the winner. The hyaluronic acid skin-plumping effect is hard to beat
Brightening – Niacinamide is the clear winner for brightening skin. This is one of its core benefits. It can do wonders for dull skin.
Even tone and texture – Niacinamide is the winner here too. It is more effective than hyaluronic acid at evening skin tone and texture.
Hyaluronic Acid and Niacinamide Together
When seeing the benefits of niacinamide and hyaluronic acid it's natural to want it all. Who doesn't? Hyaluronic acid and niacinamide can be used together. In fact, these ingredients go very well together. These two ingredients can join forces to promote healthy, hydrated skin from multiple angles.
Niacinamide helps increase ceramides, fatty acids, cholesterol synthesis in the stratum corneum (the outermost layer of the epidermis). It also decreases the transepidermal water loss in dry skin.
On the other hand, hyaluronic acid helps the skin absorb and maintain moisture. This combination makes for a powerful hydrating and anti-aging duo.
Hyaluronic acid works best when applied to clean, damp skin. Niacinamide can be applied directly after or mixed with the hyaluronic acid product. Both of these ingredients can be followed by heavier moisturizers to lock-in hydration.
Best Products With Hyaluronic Acid and Niacinamide
Since these two ingredients pair well, why not grab a product that includes both ingredients? Let's take a look at the best products that contain hyaluronic acid and niacinamide.
PCA SKIN Hyaluronic Acid Boosting Serum
The PCA serum is the perfect option for aging skin. It's packed with hydrating ingredients such as hyaluronic acid, niacinamide, and ceramides. It also uses a proprietary blend HA-Pro Complex that promotes hyaluronic acid production. This helps with long-term hydration and anti-aging. Get powerful anti-aging benefits and lasting hydration with this product.
Olay Regenerist Micro-Sculpting Cream
This Olay cream combines hyaluronic acid, niacinamide, and peptides. This formula will leave the skin plump, firm, and hydrated. 93% of women agreed using this cream for two weeks made their skin feel firmer. This well-priced product keeps up with the $100-$200 creams on the market.
Naturium Niacinamide Serum 12% Plus Zinc 2%
The Naturium serum combines a potent concentration of niacinamide with zinc, hyaluronic acid, and vitamin E. This combo refines pores, promotes a clear complexion, evens tone and texture, and restores hydration. It's a great nourishing option for those looking for a high concentration of niacinamide.
Frequently Asked Questions
Find answers to some of the most frequently asked questions about hyaluronic acid and niacinamide.
In Closing
Hyaluronic acid and niacinamide are both powerful and effective skincare ingredients. They each offer unique benefits to the skin without any major concerns. Even better, they go well together!
Luckily we don't need choose between hyaluronic acid vs. niacinamide. Instead, use them both together for maximum benefits.
Other Ingredient Comparisons You May Like: