Nowadays it seems we're using every type of seed in skincare and hair care products. Crambe abyssinica seed oil is another ingredient to add to this list. Not that there's anything wrong with this. But it's hard to know what makes each seed oil unique and the benefits offered.
This post may contain affiliate links. Read the full disclosure here
Don't worry, we'll break it down. Crambe seed oil is yet another deeply nourishing and hydrating ingredient that can help revitalize the skin. It has some interesting properties too, different than what ingredients such as argan oil and jojoba oil.
What is Abyssinica Oil?
Crambe abyssinica seed oil, crambe oil and abyssinica oil, comes from an inedible seed from the Crambe abyssinica plant. The plant is from eastern Africa and was domesticated in the Mediterranean region.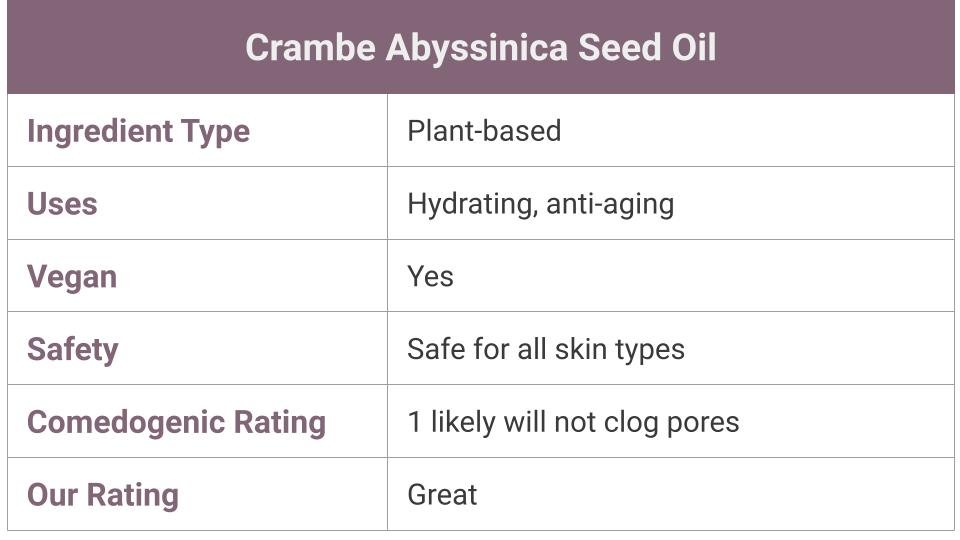 Abyssinica oil has a unique composition, different than other popular oils available. It's also very resistant to oxidation, which can help improve product shelf life. This seed oil is high in erucic acid (even higher than jojoba oil), generally 50%-65%. Erucic acid is an unsaturated fatty acid (omega 9).
It also contains oleic, linoleic (omega 6 fatty acid), and linolenic acid (omega 3 fatty acid). Abyssinica oil also contains vitamin A, vitamin C (ascorbic acid), and vitamin E.
Here's a breakdown of the general fatty acid composition for abyssinica oil:
Palmitic Acid 1-4%
Oleic Acid – 10-25%
Linoleic Acid – 7-15%
Linolenic Acid – 2-5%
Eicosenoic Acid – 2-6%
Erucic Acid – 50-65%
The oil has a highly biodegradable profile, making it a great alternative for synthetic oils that aren't as earth-friendly. It also has a silky smooth texture, similar to what is found in silicone-based ingredients.
Crambe abyssinica seed oil absorbs into the skin easily without leaving behind a sticky or greasy residue. It has a very light, yellowish color, with minimal scent. Some describe the smell as having a mild woody scent. Most consider it to have a pleasant smell.
Abyssinian oil is available in pure form for hair and skincare. But it is also a key ingredient in skin products made by well-known brands.
Crambe Abyssinica Seed Oil Skin Benefits
Crambe abyssinica oil is high in fatty acids that help condition and moisturize the skin. It helps fight signs of aging and improves skin softness and plumpness. It also contains anti-inflammatory properties that help soothe and calm irritated skin.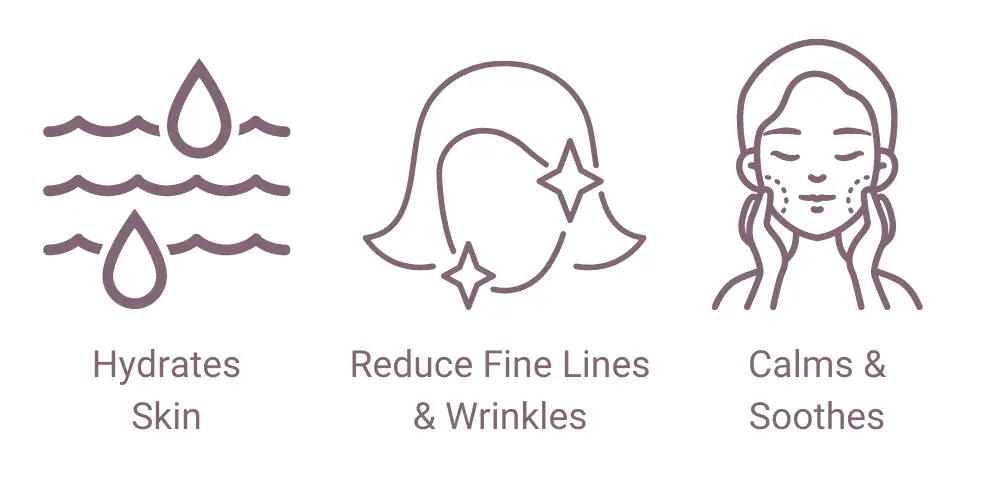 Moisturizes Skin
Crambe abyssinica oil is rich in fatty acids that moisturize the skin and protect it against moisture loss. The composition of crambe oil closely mimics the sebum naturally. This can help balance the overproduction of sebum, which often leads to acne and clogged pores.
The high erucic acid content and also help other ingredients better penetrate the skin. This benefit can increase the effectiveness when paired with other products or key ingredients.
Softens Skin
The unique mix of fatty acids helps smooth and soften the skin. It also helps improve skin plumpness for a healthy, youthful complexion. It helps promote smooth, soft, supple skin. Who doesn't want softer, smoother skin?
Healthy Skin Barrier
Crambe seed oil promotes a healthy skin barrier. It replenishes hydration, soothes, and protects against skin stressors. A stronger skin barrier helps protect against irritation, blemishes, and redness.
Anti-Aging
The nourishing and moisturizing benefits of abyssinica oil help reduce the appearance of fine lines and wrinkles. Get smoother, plump, glowing skin.
Calms and Soothes
Crambe abyssinica seed oil contains anti-inflammatory properties that help soothe and calm the skin. This can be especially helpful for red, irritated, or sensitive skin.
Crambe Abyssinica Seed Oil Comedogenic Rating
So crambe oil nourishes, hydrates, and fights the signs of aging, but does it clog pores? Nope! It likely won't clog pores. Crambe abyssinica oil has a comedogenic rating of 1. This is a 0-5 scale that determines the likelihood of an ingredient or product to clog pores. The higher the score, the more likely it is to clog pores.
Since abyssinica oil has a comedogenic rating of 1, it likely won't clog pores. When struggling with acne or clogged pores, look for products and ingredients that are non-comedogenic.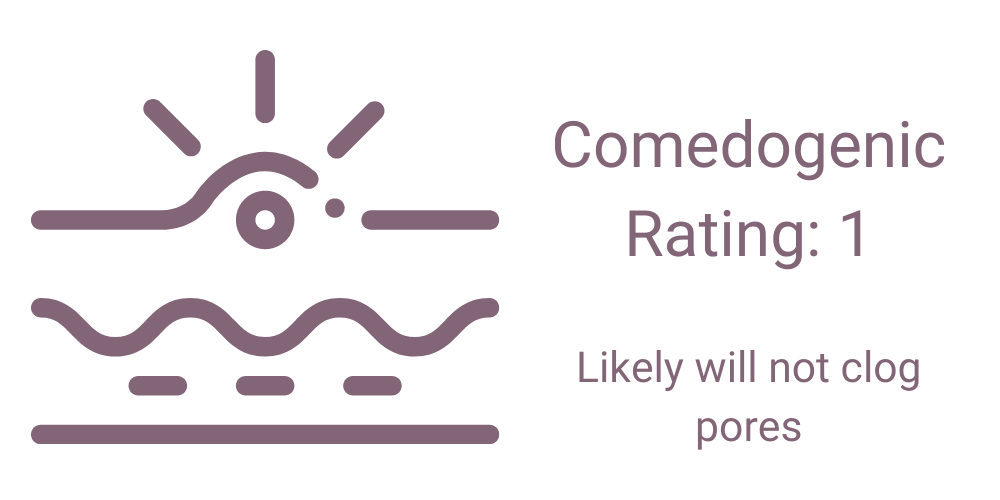 Abyssinica Oil Safety
The Cosmetic Ingredient Review Expert Panel considers crambe abyssinica seed oil safe to use in cosmetics. As noted above it's not a concern for clogging pores or for those with sensitive skin.
Is it Worth A Try?
Definitely. Abyssinica oil is a fantastic ingredient with moisturizing and anti-aging benefits. It is also safe to use for all skin types without any notable side effects. It doesn't clog pores and is a great option, even for sensitive skin. As noted above, this oil offers a unique composition of fatty acids that can do wonders for the skin.
This article focuses on the key benefits for the skin but it's also a great option for hair as well. Give it a try!
Other Seed Oils You May Find Interesting: