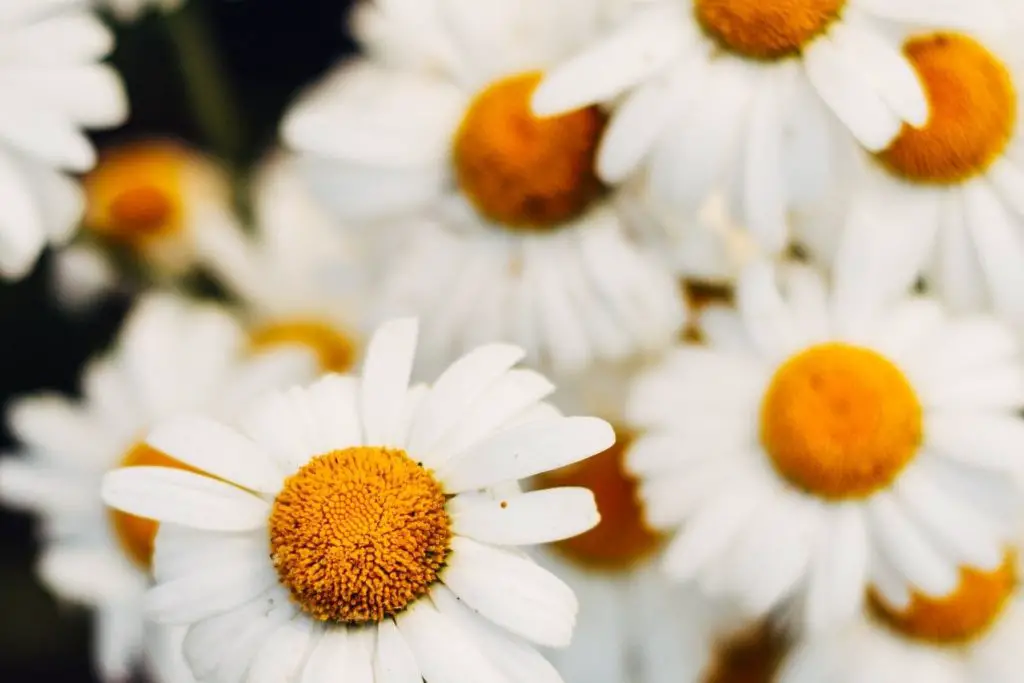 What Is It?
The Anthemis nobilis flower is better known as the Roman or English Chamomile flower. The two main types of Chamomile are Roman and German. You can learn more about the German Chamomile extract here. This type of Chamomile is also used in skincare for its soothing and anti-inflammatory properties. While both Roman and German Chamomile have soothing properties, German Chamomile is a better option to help reduce inflammation based on actives such as chamazulene.
| | |
| --- | --- |
| Ingredient Type | Plant-based |
| Uses | Soothe and calm skin |
| Vegan | Yes, 100% plant-based |
| Safety | Considered safe to use for all skin types |
What Are Its Skin Care Benefits and Uses?
Anthemis nobilis flower extract is used in skincare products in concentrations up to 10% for its skin soothing and conditioning benefits. This non-irritating ingredient boasts anti-inflammatory and antibacterial properties making it a great option for facial cleansers, treatments, and moisturizers.
Anti-Inflammatory – Anthemis nobilis flower extract has anti-inflammatory properties that may help soothe unhappy, irritated skin.
Antibacterial – Its antibacterial properties may help skin heal and help prevent acne.
Fragrance – Chamomile has a gentle fragrant scent that can enhance the product experience without adding unnecessary ingredients.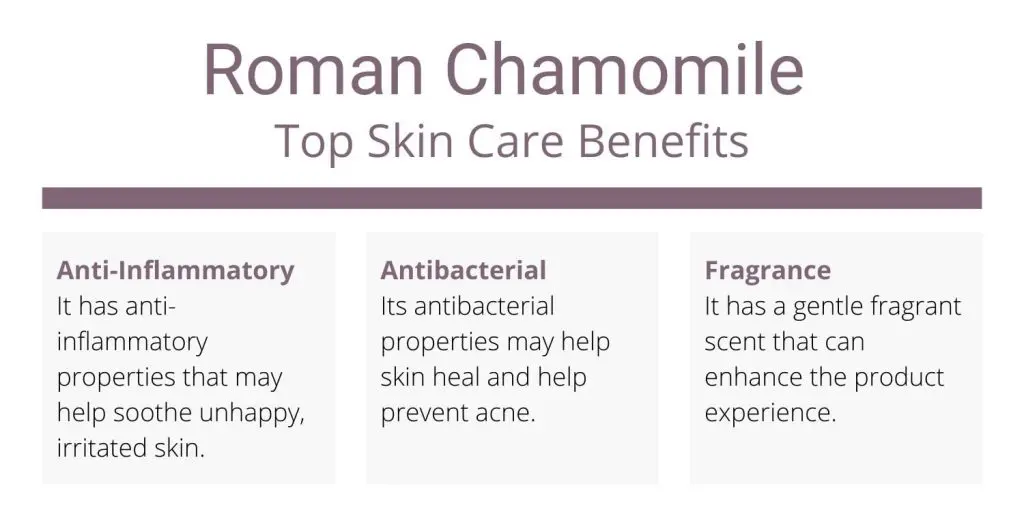 Is It Vegan?
Roman Chamomile flower extract is 100% vegan and cruelty-free as it's derived from the Chamomile plant. Be sure to check all ingredients in the skincare products you are using to ensure that all ingredients meet vegan and cruelty-free standards.
Is it Safe?
The FDA (Food and Drug Administration) and the Cosmetic Ingredient Review consider Anthemis nobilis flower extract to safe to be used as intended. While this ingredient is safe to use even on sensitive skin, some cases of allergic reactions have been reported.
References
https://www.accessdata.fda.gov/scripts/cdrh/cfdocs/cfcfr/CFRSearch.cfm?fr=182.20&SearchTerm=chamomile
https://online.personalcarecouncil.org/ctfa-static/online/lists/cir-pdfs/PRS653.pdf
https://pubmed.ncbi.nlm.nih.gov/28553737/