We're not talking about sweet, chocolatey desserts here. Theobroma cacao seed butter (cocoa butter) is a common ingredient in skincare products. Even though it's edible it can be used topically as well.
This post may contain affiliate links. Read the full disclosure here
If you have tried a sweet smelling body butter (with cocoa butter) you may thinking about the thick and creamy texture and how it leaves the skin silky smooth. This ingredient is most commonly found in body lotions and thick creams intended to restore moisture to the skin.
Cocoa butter is loved for its sweet smell and rich, creamy texture.
What Is Theobroma Cacao Seed Butter?
Cocoa butter, or also known as theobroma cacao seed butter, is a type of fat that comes from cocoa beans. The beans come from the cacao plant. Then they're roasted and pressed to extract the fatty cocoa butter. The remainder is ground up and used for cocoa powder.
This rich, nourishing butter can be found in its pure form (100% Cocoa Butter) but it's more commonly added as a key ingredient in lotions, moisturizers, and anti-aging creams. Since this ingredient is edible, you'll also see this ingredient in lip balms.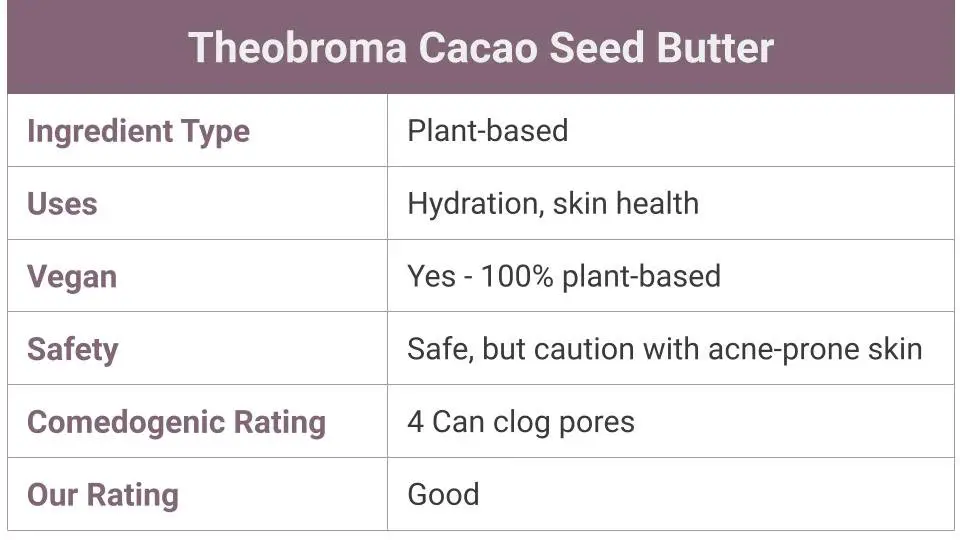 Cocoa Seed Butter Benefits for Skin
Cocoa butter is high in fatty acids, making it a great moisturizer. It melts at body temperature to soothe dry, sensitive skin. It's also rich in phytochemicals, which are natural compounds that can help protect the skin against sun damage.
Promotes Healthy Skin
Cocoa butter is thought to improve skin health by keeping it hydrated and improving skin elasticity. It contains antioxidants and polyphenols which can help reduce inflammation and protect the skin from UV damage.
Hydration
The rich, fatty acids in this ingredient naturally moisturize the skin and may form a protective barrier to seal in moisture.
Fight Premature Aging
By keeping the skin healthy, warding off dryness, and protecting the skin from sun damage, this ingredient may help you age more gracefully.
Stretch Marks (may not actually work for this)
This ingredient is commonly touted as a remedy for stretch marks, especially during pregnancy. However, a study in 2016 found that both cocoa butter and olive oil weren't more effective than the placebo in treating stretch marks or scars.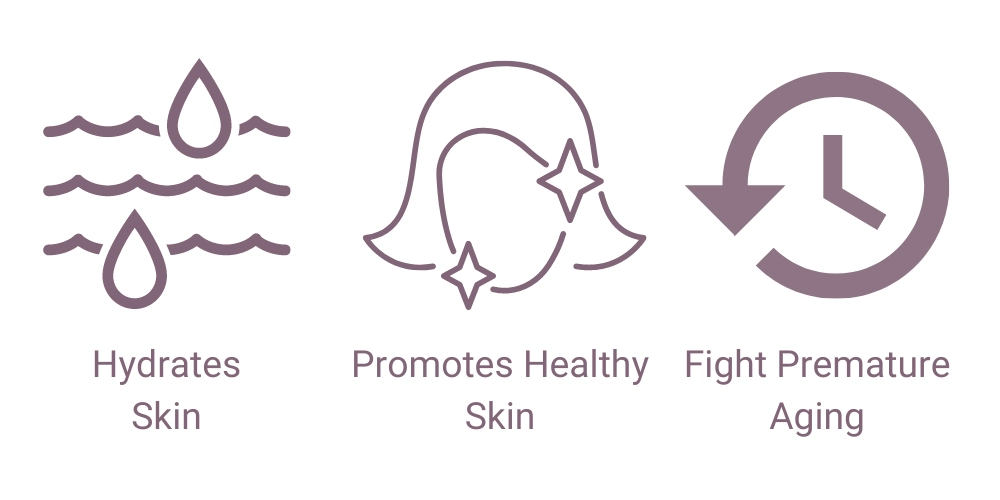 Theobroma Cacao Seed Butter Composition
Here are some the fatty acids and nutrients that make the unique composition of cocoa butter:
Stearic Acid
Palmitic Acid
Arachidic Acid
Palmitoleic Acid
Vitamin E
Vitamin K
Phytosterols
As noted above, it's most commonly included in products targeting dry skin. Cocoa butter is an excellent moisturizer that has a rich, dense feel. It is often compared to shea butter.
Will Cocoa Butter Clog My Pores?
Yes, cocoa butter is comedogenic, so it may clog your pores. It has a comedogenic rating of 4, meaning it has a fairly high chance of clogging your pores.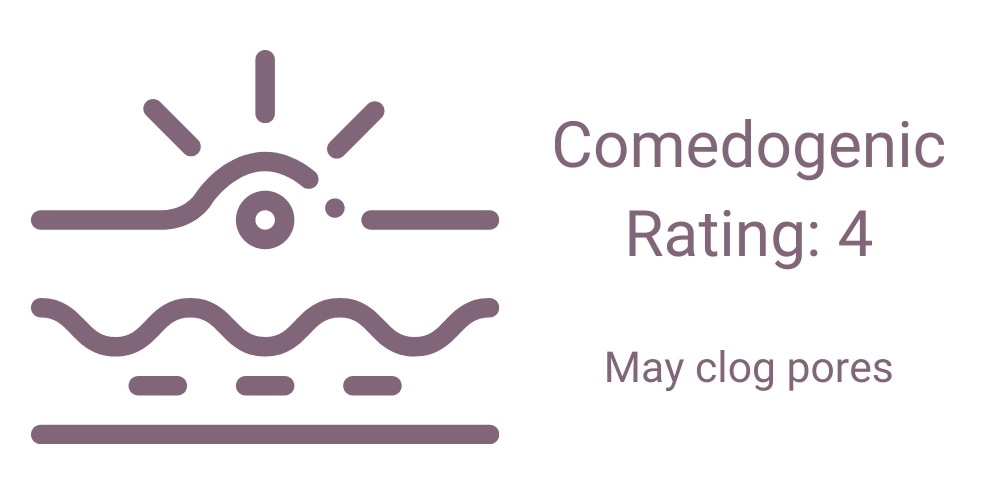 It's best to avoid this ingredient if you're struggling with acne or breakouts. Since it has a high comedogenic rating it can make pimples and clogged pores even worse. Instead, opt for lightweight ingredients that have low comedogenic ratings.
This is why you'll see this ingredient more commonly for body use (instead of the face). But it still may be a concern if you struggle with chest or back acne.
Frequently Asked Questions
Resources